Tag: Ka-50 Black Shark
by larueferguson on Apr.10, 2009, under Reviews
This is my review of the Alphasim Ka-50 Black Shark for FSX.
http://www.alphasim3.com/store/product_info.php?products_id=255
The Ka-50 Black Shark (in my opinion) is one of the best FSX payware helicopter I've ever used. It's very manoeuvrable, powerful you can take off and land anywhere. (Except water hehe) Very simple to hover. FPS hit is very small, if any at all. Loading of textures on it is a bit annoying depending on your system. You could go external view for at least 30 seconds return to VC and find your self with the textures loading once more. Everything is in Russian so you don't know what a control does, till you click it.
It's true FSX, supports SP1 and SP2/Acceleration. Has self-shadowing and supports bloom.
 Pictures.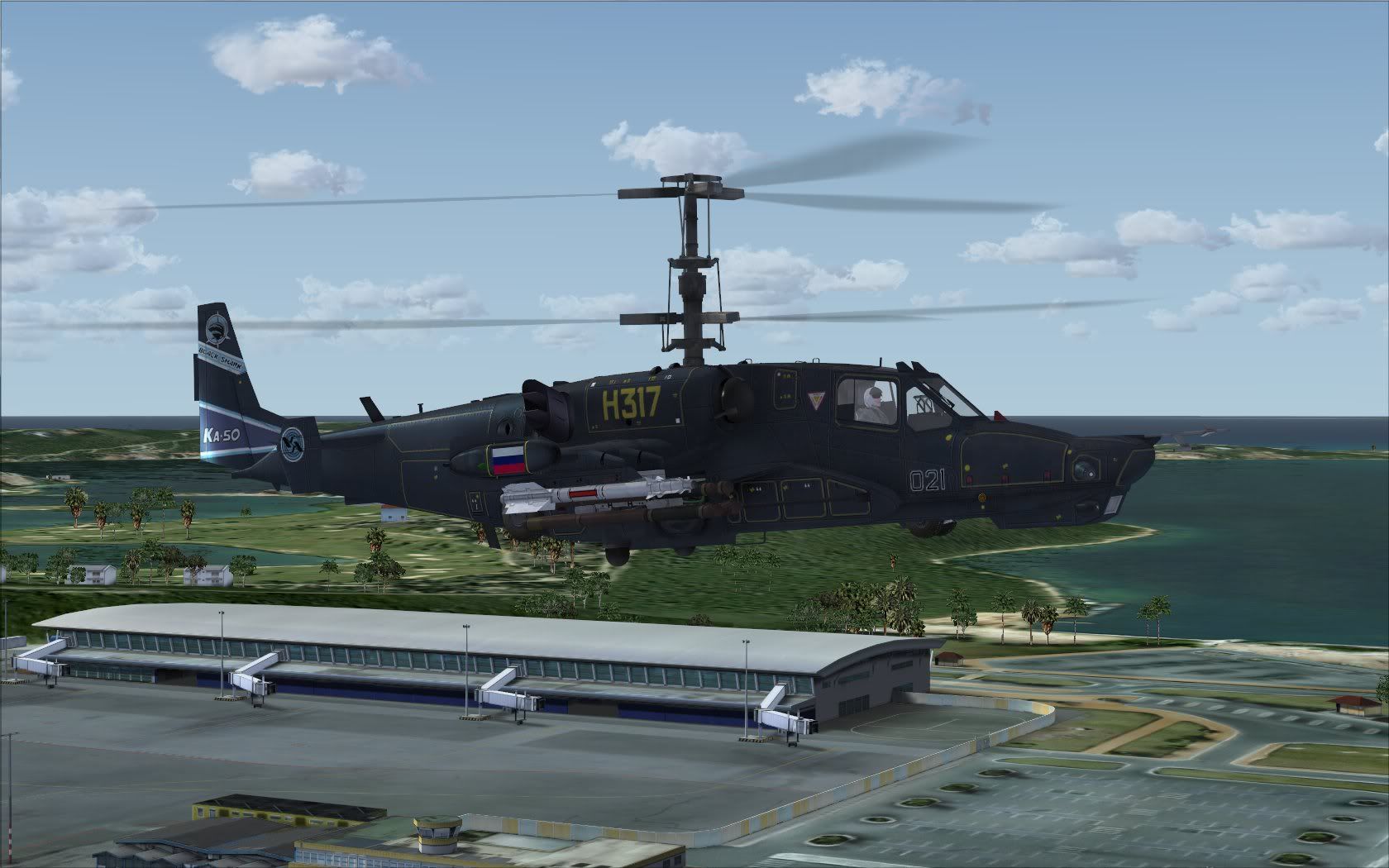 Leave a Comment
:Alphasim, Helicopter, Ka-50 Black Shark, Review
more...